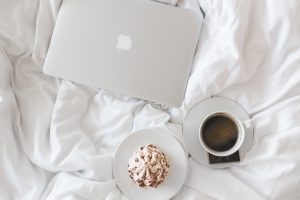 The novel Coronavirus has brought a lot of challenges for people all around the world. From social distancing to repeated handwashing, COVID 19 has changed lifestyles significantly. And while people are still struggling to adjust to the changes caused by the pandemic, many offices are making people's lives more difficult by making work-from-home mandatory.
Mandatory or voluntary, work from home can be challenging and affect a person's productivity considerably. Following a routine, meeting deadlines, and maintaining work quality can become a nightmare when working from home.
However, not all hope is lost, and things can improve with just a tad bit of self-discipline. People can manage work-from-home effectively without compromising on their productivity. Here are three tips for staying on top of your job-game while working from home in the time of Corona.
Get Dressed Every Morning
The best and worst part about working from home is the freedom to stay in whatever state you are while you click away on your laptop. Staying at home can make a person lazy, which is why most people don't change out of their pajamas when they are working from home. And while it's convenient, it takes a toll on one's productivity. Hence, make sure you get dressed every morning before starting work, maintain a semblance of professional decorum.
Have a Designated Working Space
Having a specified workstation allows a person to remain focused while working. It also helps one to keep their office, and home lives separate. When you have an area that you treat as your office, you get to sign out of it once your working hours are over. That allows you to truly disconnect from your job and focus on your personal life.
Also, having a workspace is an excellent way of registering the fact that you are working and mustn't be disturbed in the minds of everyone in the house. This way, your family will know to give you privacy while you work so that you can fully concentrate on the job.
Strictly Stick to your Work Hours
One of the biggest challenges of working remotely for most people is adhering to their job hours. Employees, more often than not, start work late and, thus, continue working way past the end of their shift. If you genuinely want to make the most out of your work-from-home life, then you must strictly keep to your office hours. Start and finish working at the same time as you did in the office.
Work from home for days on end can get extremely frustrating, but with a little bit of discipline and proper scheduling, one can manage things better. Don't let your productivity plummet just because you are working remotely. Make sure you do everything in your power to navigate through these unprecedented circumstances as best you can without affecting your work performance.
As always we're a phone call or click away! Schedule an appointment with us here: https://calendly.com/peaktechco